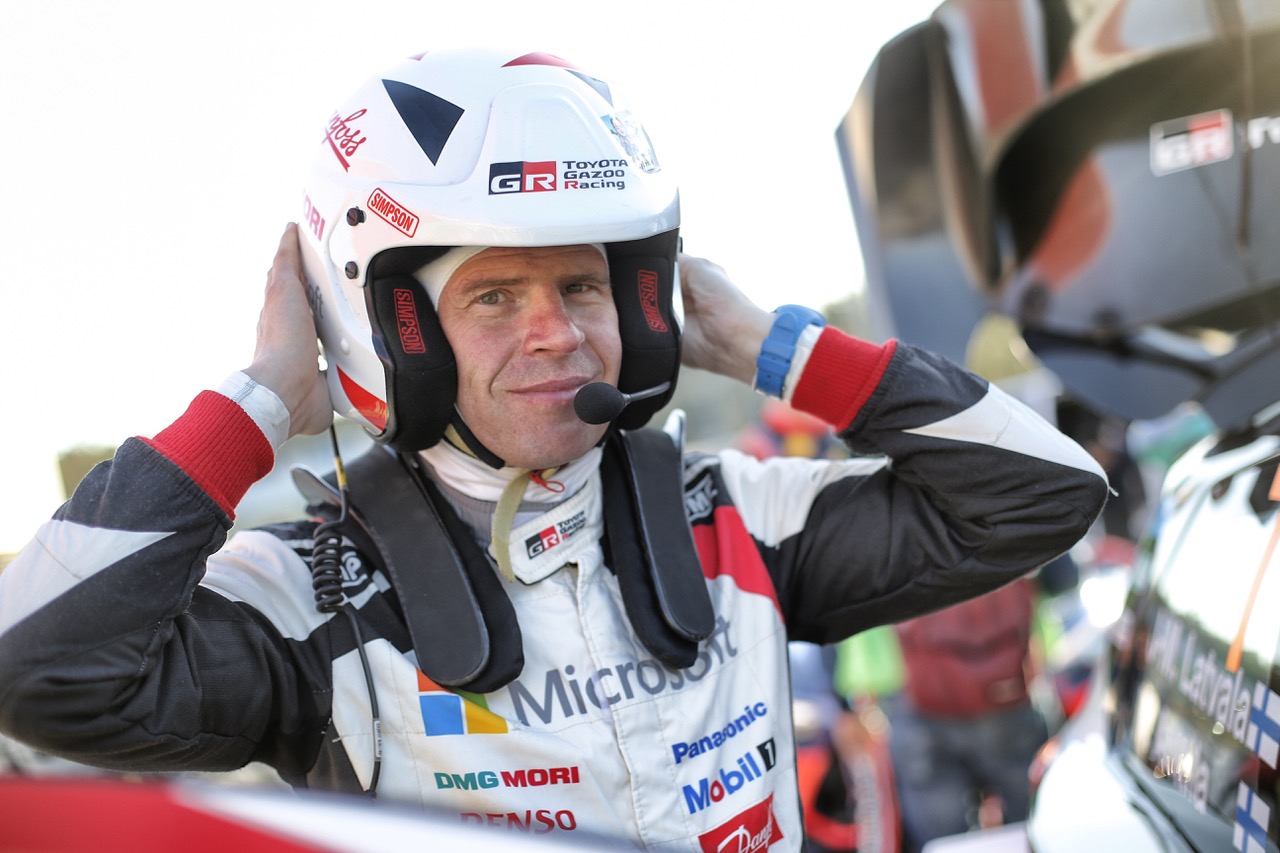 Rally Italia Sardegna represents the halfway point of the 2018 FIA World Rally Championship season, as round seven out of 13. The TOYOTA GAZOO Racing World Rally Team will again be aiming for a top result on the Italian island event with its Yaris WRCs driven by Jari-Matti Latvala, Ott Tänak and Esapekka Lappi.
Rally Italia Sardegna is characterised by fast but narrow gravel roads, which are lined by trees and rocks, leaving very little margin for error. The fine sandy surface is gradually swept away by each passing car, exposing the harder, rocky base underneath. High temperatures can stress the crews and their cars.
The event will begin on Thursday evening with a super special stage at Ittiri near the rally base in Alghero. Friday consists of four stages to the north-east which will all be run twice, while on Saturday there will be two loops of three stages in the Monte Acuto region, separated by another visit to Ittiri. The rally concludes on Sunday with two repeated stages north of Alghero.
Rally Italia Sardegna will also be a special one as Miikka Anttila will celebrate his 200th WRC start. An amazing journey for the Finnish co-driver who is also the most experienced competitor in the history of the sport.
Quotes:
Tommi Mäkinen (Team Principal)
"I am feeling confident about we can achieve in Sardinia. We had a very good test there before Rally Argentina, which was of course a great event for us. I believe that we should have a strong package for these kind of roads. Generally, the performance has been very positive over the past few rallies, and everybody in the team is working hard to keep improving. We already had some good results in Sardinia last year, and Ott won the rally, so I think it is an event where all of our drivers feel comfortable. Overall, there are many reasons to be positive."
Miikka Anttila (Co-driver car 7)
"It's been an incredible journey and I can't believe I will start my 200th WRC event in Sardegna. I have a lot of great memories like our victory in Rally Sweden in 2008 but also our first ever win in Rally Finland, in 2010, with our family and friends. If I would have to do it again? I would do it without hesitation. For sure I feel lucky and emotional at the same time to have reached my dream and worked in motorsport since so many years with amazing teams and drivers. I am not ready to stop and I'm sure there's more great moments to come."
Jari-Matti Latvala (Driver car 7) 
"I always enjoy competing in Sardinia. I actually drove there for the first time in 2003 on the Rally Costa Smeralda, the year before the WRC started going there. The roads have a very hard base with a layer of sand on the top which can make it very slippery for the first cars on the road. The roads are narrow but you can go very fast if you can keep to the right line. I feel positive heading to Sardinia. I had two clean days of driving in Portugal without any mistakes and this helped my confidence a lot, and I am really enjoying driving this car."
What happened last year?
Toyota enjoyed a strong first visit to Rally Italia Sardegna. Jari-Matti Latvala finished in second place (close behind his future team-mate Ott Tänak, who won the rally) while Esapekka Lappi was fourth in only his second event at the highest level of the WRC, posting six fastest times including on the Power Stage. Juho Hänninen also won a stage on his way to sixth overall.