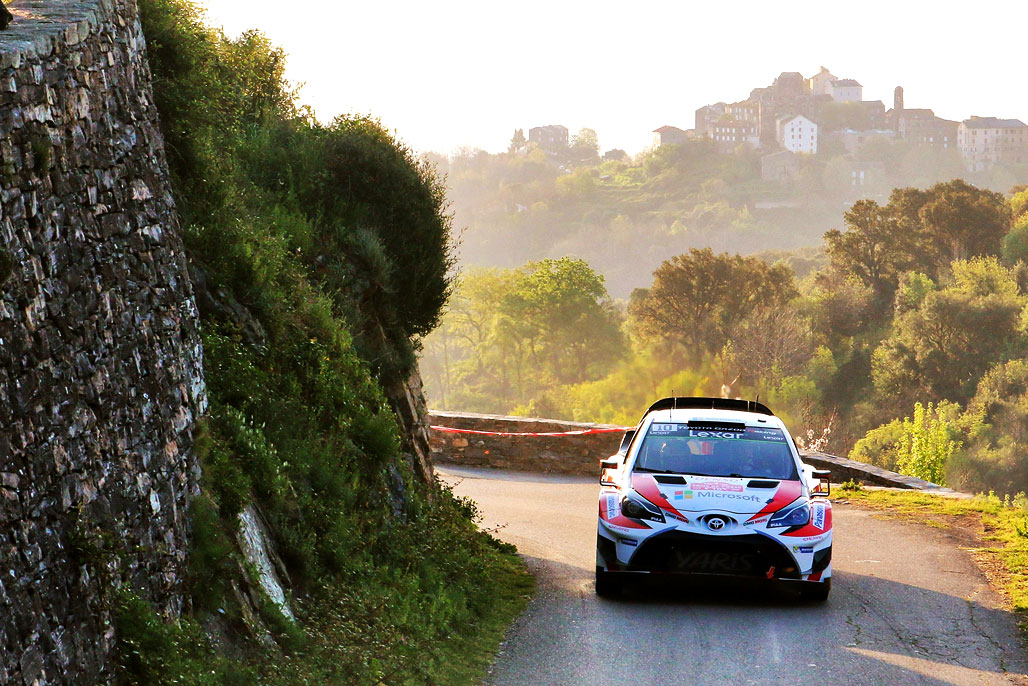 The shakedown stage close to Bastia was an opportunity for the drivers to test out their cars prior to the rally start, checking that all the systems were working and carrying out any tweaks needed to the asphalt set-up. With the shakedown successfully completed, the mechanics will now prepare the cars for tonight's ceremonial start in Ajaccio.
Both Toyota drivers completed a trouble-free programme through the shakedown, with the Yaris WRC in full asphalt specification, similar to the configuration last used for Rallye Monte-Carlo in January. However, there are some specific aspects to the Corsica asphalt set-up, designed for the car to perform at its best on dry Tarmac. At the short shakedown stage both drivers tried some different set-ups previously assessed in pre-event testing, doing three runs each to assess the best option.
Quotes:
Tom Fowler (Chief Engineer)
"We came to the shakedown this morning with essentially two different set-up options to try out following the test. Jari-Matti and Juho tried both options and reached broadly the same conclusion about what they are going to use. It was quite hard to form a really accurate picture because the shakedown road was changing quite rapidly with each car passing through it. Days one and two of the rally here are quite different to each other as well, so today was not especially representative. But we're happy with what we've learned and it was good to get through the programme as planned."
Jari-Matti Latvala (Driver car 10)
"In the first run I was really happy, then for the second run I was trying something a bit different with the dampers. The second run was quite slippery, just because of the mud on the road from all the cars going through before. I'm happy that we've found a good solution with the dampers so we now know what we will start with tomorrow. Apart from that I was just bedding in the brakes as usual, so now we are ready for the challenge ahead."
Among the many facts and statistics that make the Tour de Corse stand out is this one: Corsica marked the very last WRC victory for a rear-wheel drive car, in 1988 thanks to Didier Auriol. The Frenchman has a phenomenal track record of success in Corsica, including two victories with the Toyota Celica. All three generations of Toyota Celica GT-Four have won in Corsica: the ST165 with Carlos Sainz, then the ST185 and ST205 with Auriol.
What's next?
The rally takes in just four stages tomorrow, split into two loops of two. Each stage is around 30 kilometres long though, and adding to the challenge is the fact that there is no service halt in between the loops: only a tyre fitting zone. The cars leave parc ferme in Ajaccio at 08:15 and then return to Bastia for service at the end of the day.