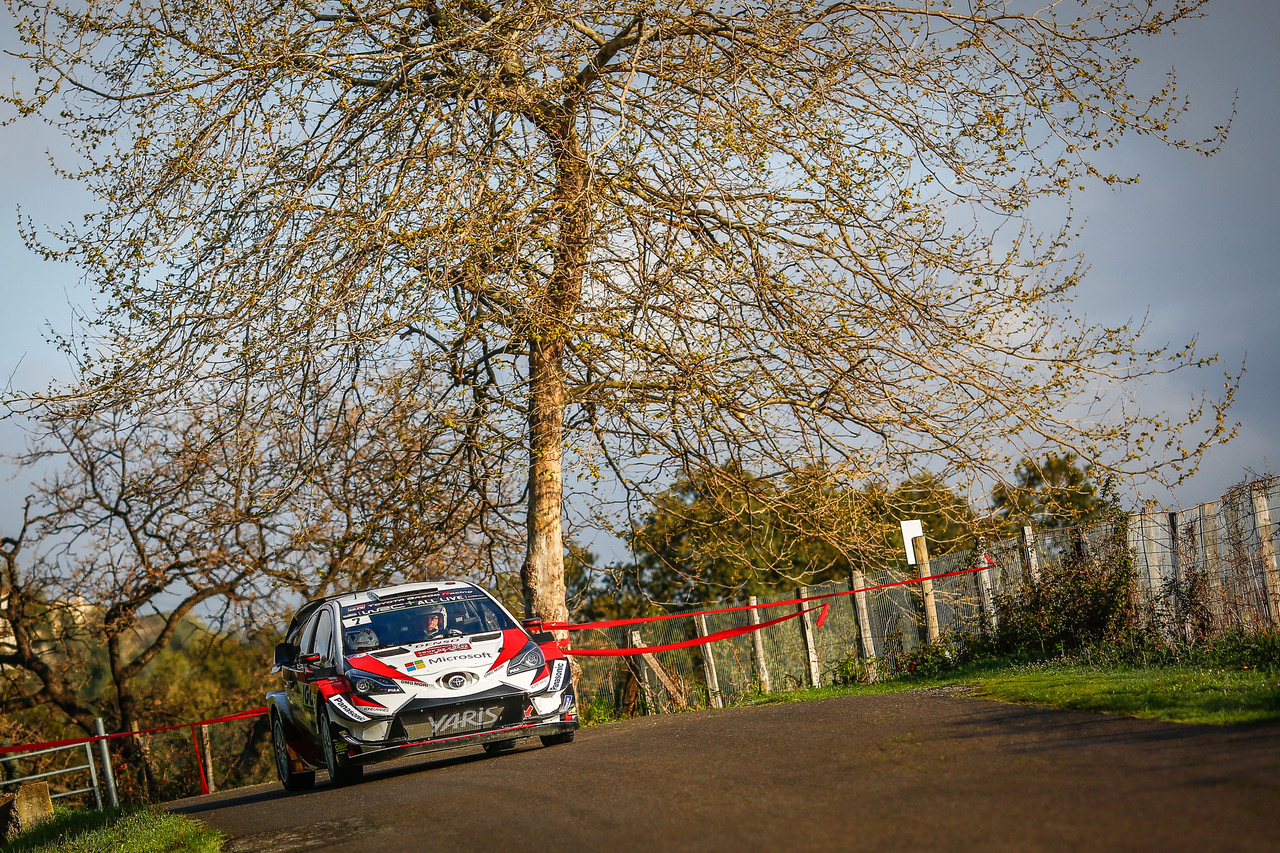 The TOYOTA GAZOO Racing World Rally Team has completed its final preparations for the French round of the FIA World Rally Championship with this morning's shakedown stage near Bastia. The Tour de Corse begins with a ceremonial start in Place St Nicolas this evening before the first stages take place on Friday.
Quotes:
Tom Fowler (Chief Engineer)
"The main target for shakedown today was to check that all of the systems are working on the cars. While the shakedown stage was quite representative of what is to come on the rally, we had a lot of heavy rain yesterday, so the road became dirty quite quickly. To do a good time you needed to be one of the first cars on the stage, which we weren't, so we are not worrying much about the times. The cars are working well and we have our setup ready for tomorrow, when we are expecting drier conditions. It is very easy to make the mistake of changing the setup based on a shakedown that is not exactly representative of the conditions you're expecting in the rally. We had a really good pre-event test and we are trusting the knowledge and confidence we gained from that."
Jari-Matti Latvala (Driver car 7)
"Shakedown was actually quite tough because there were damp conditions. There were a lot of cuts and with every passing car, there was more dirt coming onto the road and making it very slippery. We have focused more on the dry setup so the shakedown times were not very relevant for us. We know that the forecast for the rally is for it to be dry. The recce here was very tough, with nearly 1200 kilometres and so many corners to note, but now there is a chance to relax the mind before the 'Rally of 10,000 Corners' begins tomorrow."
What's next?
The crews face a true Corsica test tomorrow morning with the 49-kilometre La Porta-Valle di Rostino stage kicking things off at 09:50. That is followed by Piedigriggio-Pont de Castirla, measuring 13.55 km, with both stages then repeated after mid-day service at Bastia Airport.
Press release TOYOTA GAZOO Racing World Rally Team