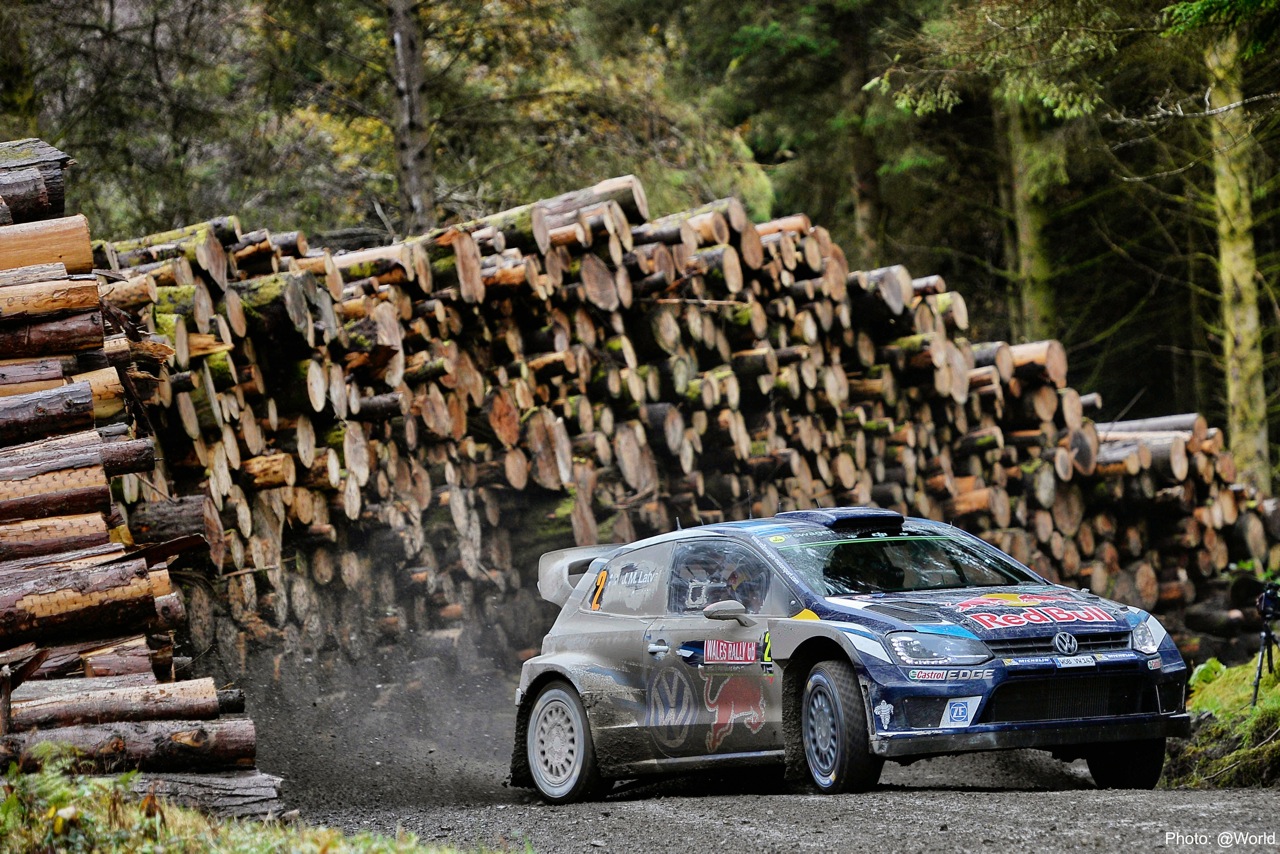 Fightbacks: Latvala/Anttila and Mikkelsen/Jæger make up time and positions
Jari-Matti Latvala/Miikka Anttila (FIN/FIN) are currently eighth after two of the three days of rallying. The Finnish pair launched a successful fightback and made up roughly a minute on their closest rivals on Saturday. Andreas Mikkelsen/Anders Jæger (N/N) climbed five places in the third world rally car from Wolfsburg and are now 14th overall. Both Volkswagen duos lost a lot of time in extreme conditions on Friday due to damaged drive shafts. However, they showed what they are capable of on Saturday.
The Rally Great Britain paid a competitive visit to England for the first time this millennium. 1.8 kilometres of special stage were held outside Wales, in the form of the "Cholmondeley Castle" stage, which rounded off proceedings on Saturday. The competitors had to complete 99.91 kilometres without an intermediate service or tyre change on day two of the rally – and all that in extremely inhospitable conditions, with mud, sludge and heavy fog in places.
Quotes after day two of the Rally Great Britain
Jari-Matti Latvala, Volkswagen Polo R WRC #2
"As far as the driving is concerned, today was a good day. Like yesterday, we soon got up to speed and then tried to go about making up some of the time that we lost yesterday. We obviously only had limited opportunities to make any progress in the overall standings. Despite this, we did make up over a minute on Mads Østberg and will try to take seventh place from him tomorrow and to do our bit for the team in the Manufacturers' Championship."
And then there was …
… a very special itinerary. During the three days of the Rally Great Britain, only four services are scheduled, instead of the usual eight or nine. As such, Friday and Saturday were defined by two extraordinary marathons – man and machine had to survive a total of 278.13 kilometres against the clock without a midday service on either day.