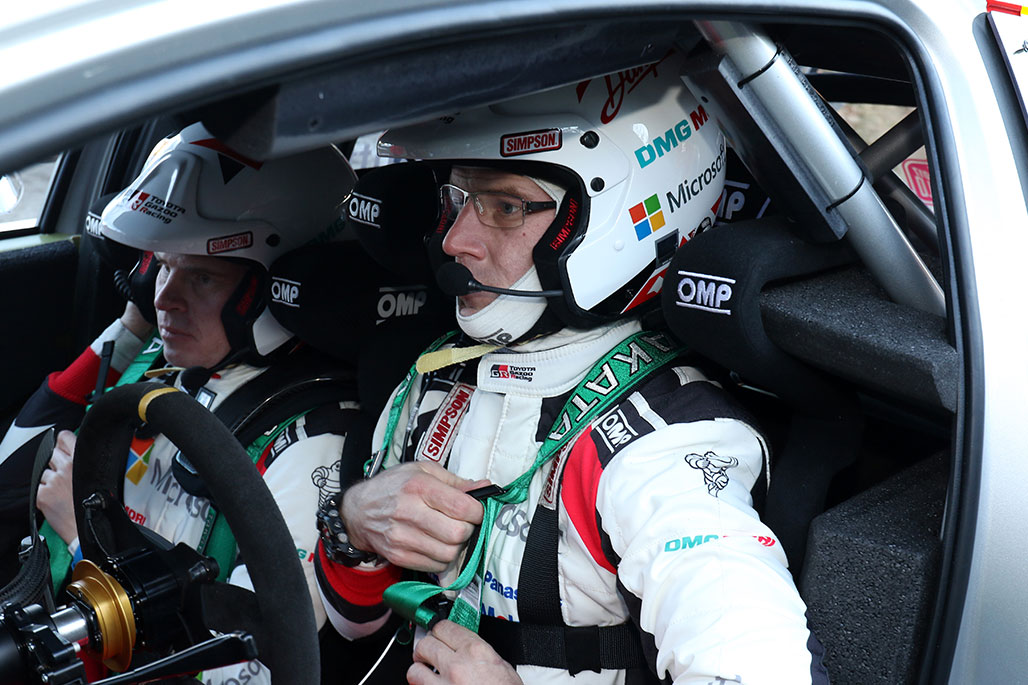 An encouraging start for the Toyota Yaris WRC on Rallye Monte-Carlo, with Juho Hänninen setting a third-fastest stage time on Thursday night. Both of the new Toyota Yaris WRC cars ran reliably throughout the first evening of the event, which consisted of just one stage run competitively after the opening stage was cancelled due to an accident involving a spectator, who sadly passed away. TOYOTA GAZOO Racing sends its sincere condolences to the families and friends of the victim.
The drivers had a long evening behind the wheel following the ceremonial start from the Place du Casino in Monaco. The first stage was stopped following the accident, which meant that the only competitive action that the drivers completed was the 25.49 kilometres of SS2, held in subzero conditions with ice and black ice. Jari-Matti Latvala took four soft and two supersoft tyres for the loop, while Juho Hänninen took six supersofts.
Quotes:
Tommi Mäkinen (Team Principal)
"First and foremost, on behalf of everyone at TOYOTA GAZOO Racing, our thoughts and sympathies are with the people involved and affected by the accident on the first stage. In terms of the competition, Juho last drove on a rally more than two years ago, so to set the third-fastest time straight away was a fantastic job. Jari-Matti was on the harder tyre and his split times at the end were very fast, so this is encouraging for the future as well."
Jari-Matti Latvala (Driver car 10)
"The conditions were really tricky: it was damp, slippery and there was a lot of ice. I was very cautious on the ice, perhaps a bit too cautious, but I wanted to make sure that we got through it without a problem. We will make some set-up changes as the car is too low at the moment: we are touching the ground in places."
Results will be adjusted following the cancellation of the opening stage. For the latest results, please visit the official championship results page on www.wrc.com
Topics:
Prior to the rally start, the drivers had a full schedule of interviews and media commitments as the 2017 championship was launched at the prestigious Cafe de Paris next to the start ramp. Rallye Monte-Carlo director Christian Tornatore extended "a special welcome back to Toyota", which has won the rally three times in the past between 1991 and 1998.
What's next?
Tomorrow is the longest day of the rally, totalling six stages and 160.80 competitive kilometres. The action consists of two loops of three stages, with service in between at the Gap service area. The cars leave parc ferme at 0900, with the stages run on mountain roads that are expected to be covered with snow and ice at altitude. This will make tyre choice particularly crucial, with the drivers having to select the best compromise for the whole loop.