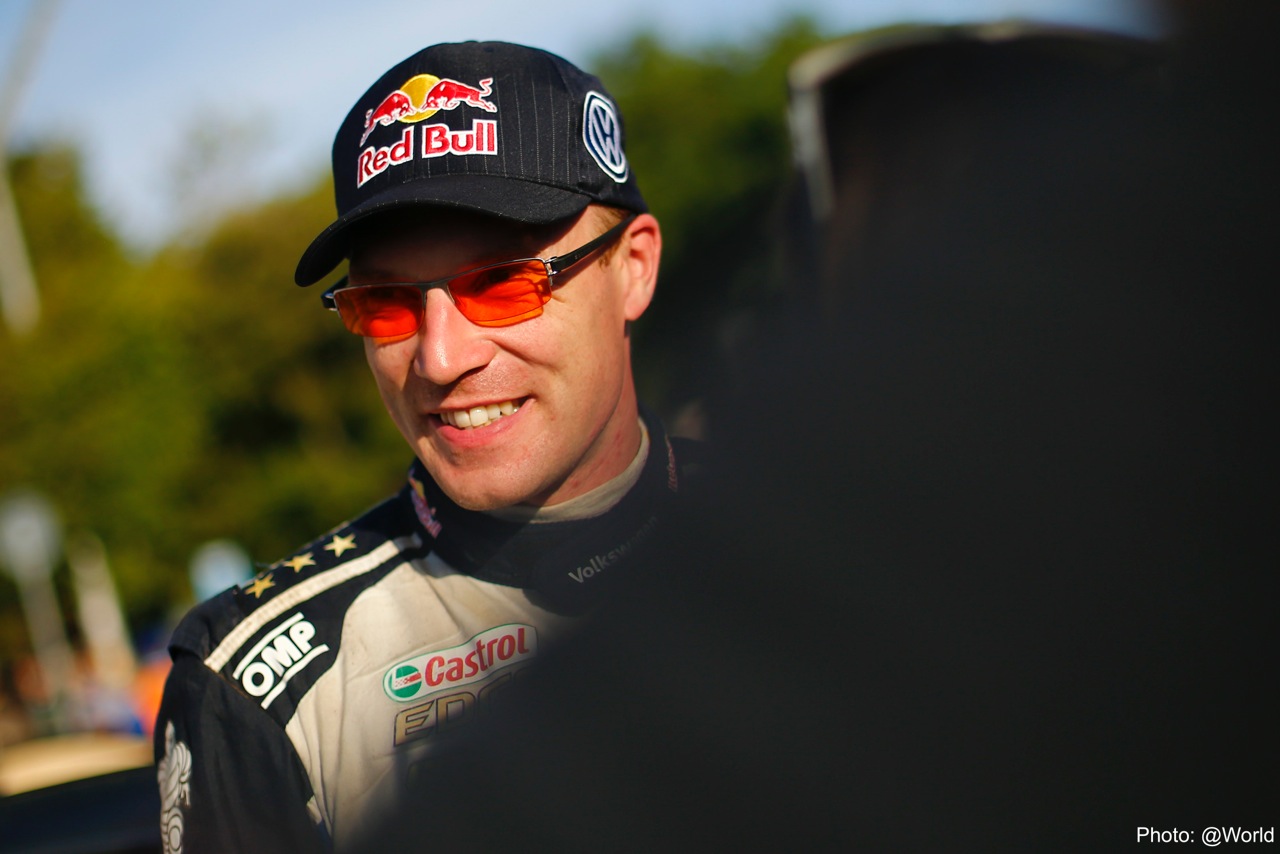 Top result within touching distance: second place for Latvala/Anttila after a challenging day of rallying
A true feat of strength: Ogier/Ingrassia defend third place
Pure misfortune: damaged suspension prevents Mikkelsen/Jæger challenging for the podium
Sun, sand and big jumps – Volkswagen remains well-placed in the race for victory and podiums at the very demanding Rally Italy. Jari-Matti Latvala/Miikka Anttila (FIN/FIN), in the Polo R WRC, trail leading duo Thierry Neuville/Nicolas Gilsoul (B/B, Hyundai) by just 16.1 seconds after 90 per cent of the distance on Sardinia, well ahead of Volkswagen team-mates Sébastien Ogier/Julien Ingrassia (F/F) in third place. Excellent driving, intelligent tyre selection and reliable material – particularly given the brutal routes – were all essential on such classic stages as "Monte Lerno", with the infamous "Micky's Jump", scorching heat and vast quantities of dust. Both Latvala/Anttila and Ogier/Ingrassia made the right decisions for their respective starting positions – determined by their positions in the World Rally Championship – and paced the rally perfectly.
Day two of the rally came to a premature end for Andreas Mikkelsen/Anders Jæger (N/N). Their Polo R WRC hit a stone on the racing line on stage 14, resulting in a damaged suspension. Mikkelsen/Jæger were forced to retire, but will return under Rally 2 regulations on Sunday, when they can still pick up points on the Power Stage, on which bonus points are up for grabs for the top three drivers and co-drivers.
The Power Stage concludes proceedings on a Sunday that features four special stages and 42.04 kilometres against the clock, before the winner of the Rally Italy on Sardinia is crowned in the early afternoon.
Quotes after day two of the Rally Italy
Jari-Matti Latvala, Volkswagen Polo R WRC #2
"Today was a day of ups and downs. In the morning we cut Thierry Neuville's lead to three seconds, but I dropped twelve seconds again in the afternoon. We lost too much time, particularly on stage 13. All in all, however, we have to be happy. In these conditions, you have to drive carefully, otherwise a mistake can soon bring your day to a premature end. Thierry risked more than us, and did a great job. We still have a few stages to drive, and we have certainly not given up yet."
Jost Capito, Volkswagen Motorsport Director
"A typical day at the Rally Italy on Sardinia. Dust, heat and brutal conditions really put the drivers, co-drivers and cars through their paces. You needed a good tyre strategy and to pace the race well today. Sébastien Ogier and Jari-Matti Latvala did that perfectly, but Andreas Mikkelsen was really unlucky. He hit a stone on the racing line on the penultimate stage of the day and was forced to retire with a damaged suspension. Up until that point he was well-placed and had made up time on his direct rivals in the world championship out on the route. Second and third are good starting positions for our team for tomorrow's final sprint. I am sure that Jari-Matti will once again go all out for the win tomorrow. It remains exciting."