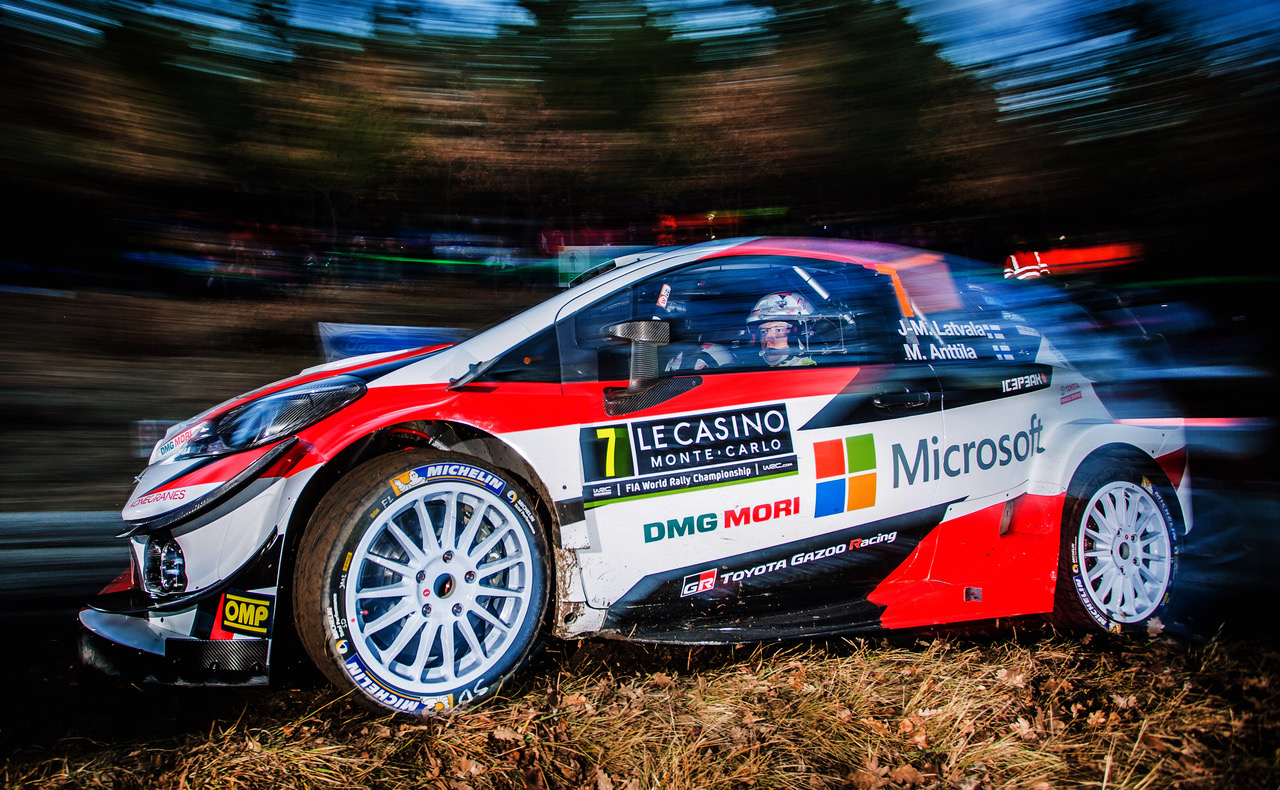 The Toyota Yaris WRC is fully prepared for the start of the 2018 FIA World Rally Championship season after the completion of the shakedown stage ahead of Rallye Monte-Carlo. Having already undertaken a rigorous winter testing programme, drivers Jari-Matti Latvala, Ott Tänak and Esapekka Lappi took their cars out for a final check before the rally begins tomorrow evening.
The shakedown took place over a 3.35-kilometre section of road in the mountains just above Gap, where the service park is located. The conditions were sunny and dry, and although the weather seems unlikely to stay like that for the rally, the shakedown still provided the drivers with the chance to get comfortable behind the wheel and to build their confidence.
Jari-Matti Latvala (Driver car 7)
"I'm quite happy now that we have done the shakedown: it allowed me to get a feeling for the car and for the driving. This is the most important thing and now I feel ready to kick-off the season. In the first two runs I wasn't completely happy with the turn-in, but then we changed the front differential in service and afterwards the car was turning easier and that gave me more confidence. It's going to be a difficult start tomorrow with Sisteron: it has good grip in most places but there is an icy downhill stretch where you have to be cautious."
What's next?
The rally begins for real tomorrow in Monte Carlo, with a ceremonial start in the Place du Casino from just before 18:00. On their way back to Gap, the drivers face two long and challenging stages in the dark. Unusually, the first stage (Thoard-Sisteron at 21:43) will also be the longest of the event, at 36.69 kilometres. The second, Bayons-Breziers at 22:51, is 25.49 kilometres long. The cars will arrive in service at around midnight.