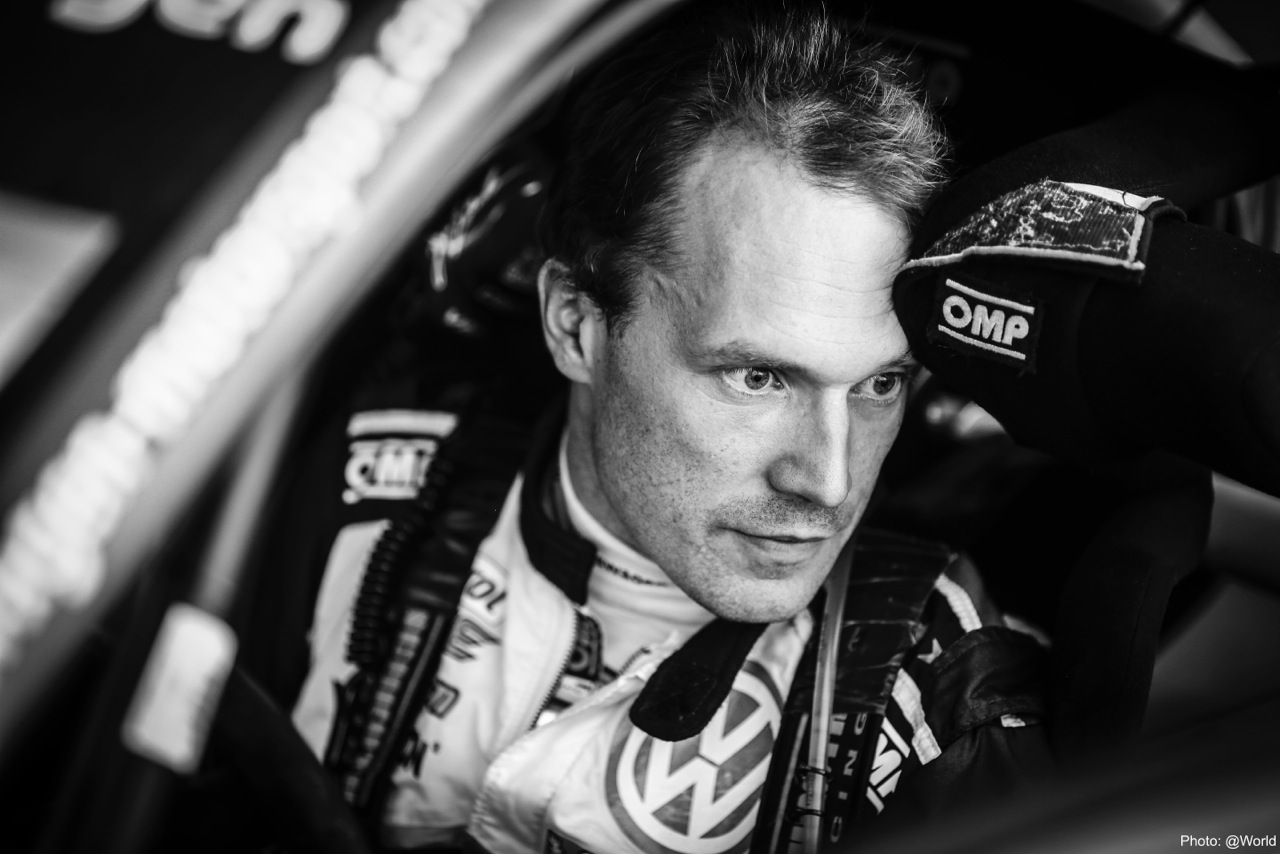 Sébastien Ogier on the verge of a home win in the FIA World Rally Championship (WRC)
Third place for Andreas Mikkelsen, fourth for Jari-Matti Latvala
600 stage wins – the Polo R WRC reaches another milestone
Come rain, come shine – Sébastien Ogier and Julien Ingrassia have extended their lead at the Rally France and are within touching distance of a home win in the World Rally Championship. After two of the three days, and 326.72 of a total of 390.92 kilometres against the clock on Corsica, the three-time world champions lead Thierry Neuville/Nicolas Gilsoul (B/B, Hyundai) by 46.5 seconds. Andreas Mikkelsen/Anders Jæger (N/N) battled their way into third place on Saturday, leapfrogging ahead of their Volkswagen teammates Jari-Matti Latvala/Miikka Anttila (FIN/FIN), despite being faced with extremely difficult conditions at times. The Norwegians may still challenge for second place on Sunday. They currently trail Neuville/Gilsoul by 21.5 seconds ahead of the final 64.20 kilometres of special stage.
Day two of the Rally France consisted of two special stages, each of which had to be tackled twice. Featuring the long, winding sections so typical of the rally on Corsica, these proved a real challenge for the crews. Showers in the afternoon added an extra degree of difficulty. As well as a tricky tire selection, competitors were also faced with the threat of showers on the one hand, and drying roads on the other, on the afternoon loop.
By the end of day two of the rally, the Polo R WRC had an impressive 600 stage wins to its name – out of a possible 892. Since the car's debut at the Rally Monte Carlo in 2013, Volkswagen duos have worn approximately two thirds of the special stages they have contested.
Quotes after day two of the Rally France
Sébastien Ogier, Volkswagen Polo R WRC #1
Jari-Matti Latvala, Volkswagen Polo R WRC #2
"I never really had a good feel for the brakes today, and was not really happy with my times. Unfortunately, this meant I was unable to attack as I had hoped. Instead, I just had to do what I could. We tried out a slightly softer set-up towards the end, which worked well. All in all, fourth place is a good result, although not what I had hoped for. However, we will not give up in the battle for the podium."
Sven Smeets, Volkswagen Motorsport Director
"The Rally France on Corsica proved a test for the entire team today – and all the pieces came together perfectly. Not only were the drivers and co-drivers put through their paces today, but the weather crew also had to be wide awake, with showers difficult to predict. Sébastien Ogier extended his lead, while Andreas Mikkelsen climbed into third place and will certainly have one eye on second place. Jari-Matti Latvala may have lost a position, but is still well in the race in fourth. All in all, we are very happy after this demanding day."
Category: