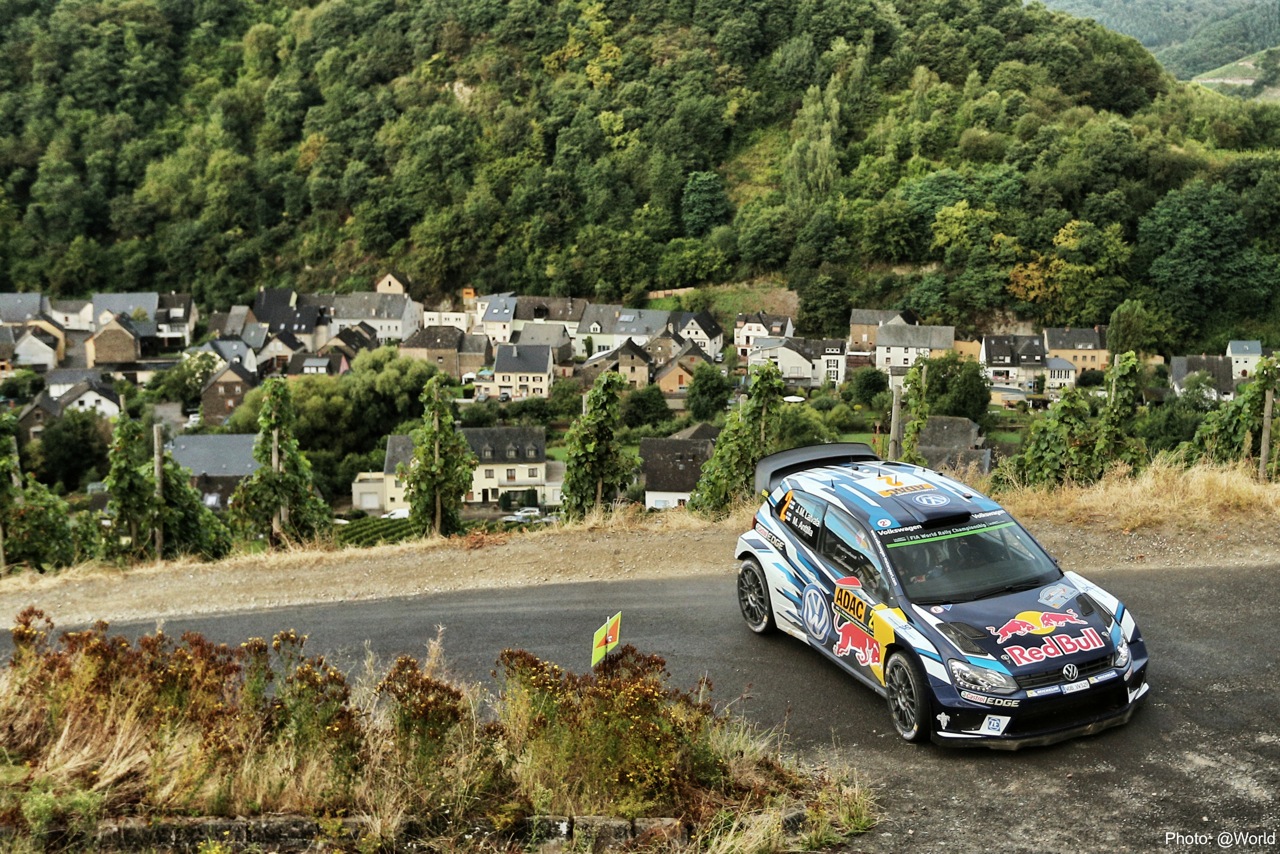 The Rally Germany came to a conciliatory end for Jari-Matti Latvala and Miikka Anttila. They were forced to retire their Polo R WRC with gearbox damage after just a few kilometres on Friday, but came back strongly under Rally 2 regulations on Saturday and Sunday and secured themselves two bonus points for the second-fastest time on the Power Stage. The final point on the Power Stage only just went to Ogier/Ingrassia, who beat Dani Sordo/Marc Martí (E/E, Hyundai) by one thousandth of a second. That corresponds to three centimetres.
Quotes, day 03 Rally Germany
Jari-Matti Latvala, Volkswagen Polo R WRC #2
"Congratulations to my team-mate Sébastien Ogier. He picked up valuable points for Volkswagen in the championship this weekend. Unfortunately, this rally was over far too soon for Miikka Anttila and me. After the damage to the gearbox on Friday, we couldn't do better than eighth place in the manufacturers' standings. Two points on the Power Stage were only a slight consolation at the end, but at least they were something. Naturally I am disappointed, we had definitely aimed for more, but motorsport can be like that at times. Next up on the schedule is the Rally France. We won there last year and we will try to finish on the podium again there."
And then there was …
… the revenge of the cake. Jost Capito "presented" Jari-Matti Latvala with a cake at the 2014 Rally Sweden. In celebration of 300 stage best times, the cake ended up in the Finn's face back then. After the Rally Germany came the rematch from Latvala's perspective: As a farewell, a gateau landed on the face of departing Motorsport Director Capito, "launched" by the 2014 and 2015 runner-up in the world championship.