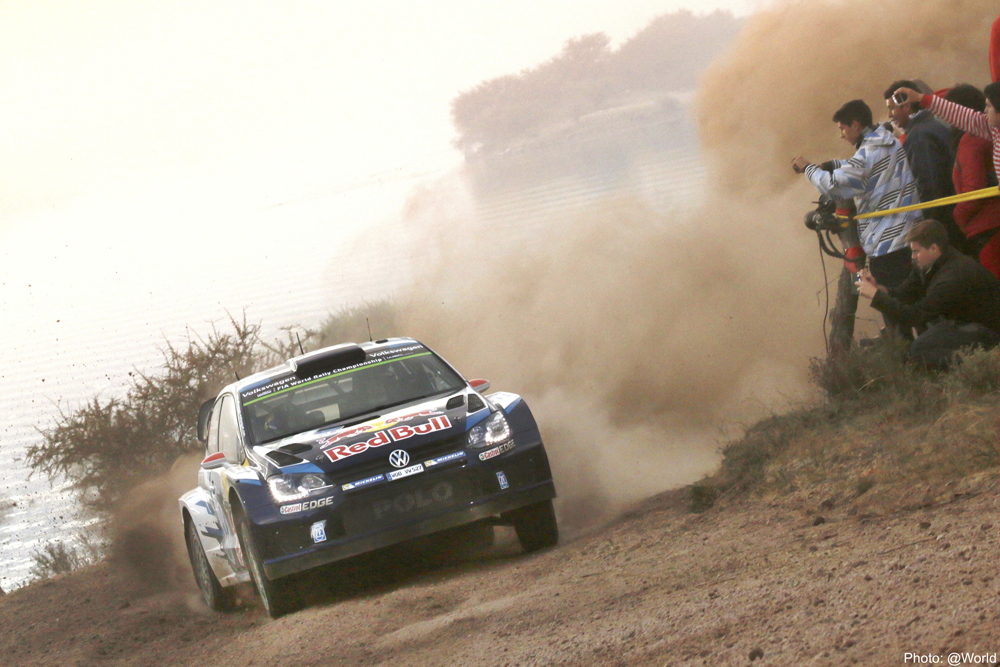 Volkswagen duo Latvala/Anttila close gap to leaders by about 20 seconds
Mikkelsen/Fløene and Ogier/Ingrassia shine with fastest times on their comeback
Four out of four stage wins for Volkswagen on the Saturday of the Rally Argentina
Still on course for a podium: Jari-Matti Latvala/Miikka Anttila (FIN/FIN) have defended third place at the Rally Argentina and closed the gap to the leaders. The Volkswagen duo go into the final day of round four of the FIA World Rally Championship (WRC) 1:03.7 minutes behind overall leaders Kris Meeke/Paul Nagle (GB/IRL, Citroën) and trailing second-placed Mads Østberg/Jonas Andersson (N/S, Citroën) by 25.1 seconds. Day three in Argentina was dominated by extremely challenging conditions, with the rough and eroded roads once again taking their toll on the top teams and their cars.
Quotes after day three of the Rally Argentina
Jari-Matti Latvala, Volkswagen Polo R WRC #2
"The conditions today were once again extremely difficult from the outset, and we had a bit of luck on our side when we slipped up on the eighth special stage. After that I could not really find my rhythm and dropped a bit of time. The afternoon was then very good, and I made up time again. Tomorrow we take on 'El Cóndor' twice. I know this stage very well, so perhaps I can still put the two leaders under some pressure."
Jost Capito, Volkswagen Motorsport Director
"The Rally Argentina remains tough and challenging – both for the drivers and co-drivers, and for the entire team. The special stages, which have been the subject of extreme erosion, require you to drive in a focussed and calculated manner. Jari-Matti Latvala paced himself well on the first loop, then attacked again in the second. The top three have bunched together and anything is still possible. Andreas Mikkelsen and Sébastien Ogier showed how quick the Polo R WRC is, even in these extreme conditions. Their stage wins have given them confidence ahead of tomorrow's Power Stage. One thing is certain: we are ready for the showdown on Sunday."
And then there were …
… stage wins 376, 377, 378 and 379 for Volkswagen since joining the FIA World Rally Championship (WRC) with the Polo R WRC. Ogier, Latvala and Mikkelsen have now contested 552 special stages with the World Rally Car. This gives them a success rate of roughly 69 per cent.