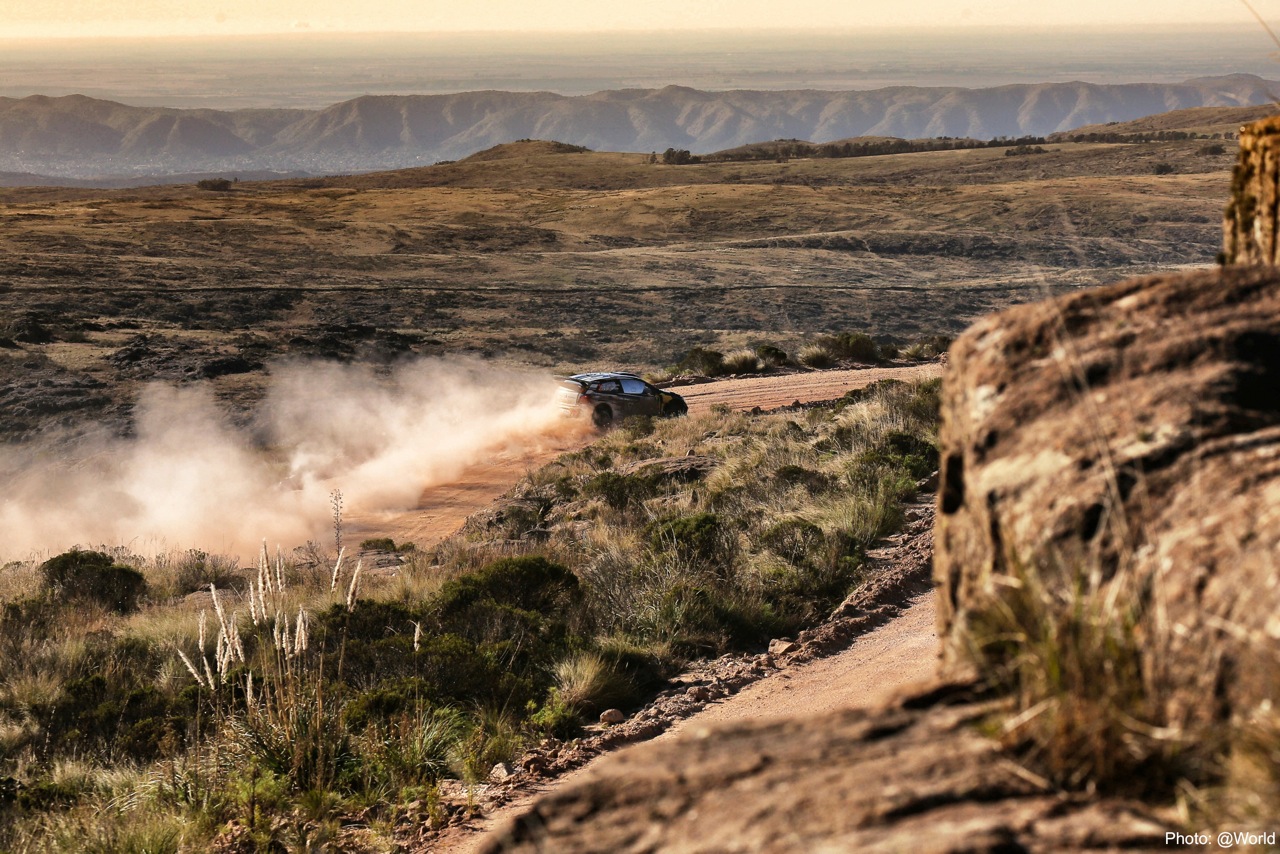 A rally of extremes – fog, raw roads and lunar landscapes
The Rally Argentina is regarded as one of the toughest on the FIA World Rally Championship (WRC) calendar – and the 2016 race certainly enhanced this reputation. The surface was particularly coarse, with the subsurface stony in places but sandy in others. Meanwhile the route featured narrow, winding sections, as well as fast, flowing passages. And the dreaded fog on the iconic "El Condor" stage also made an appearance at this year's Rally Argentina. Furthermore, one of the biggest challenges around also returned to the World Rally Championship, in the form of the "Mina Clavero" stage, which resembles a lunar landscape. In 2016, it was made all the more demanding by a particularly rough and eroded route.
Valuable points for Volkswagen in the Manufacturers' World Championship – thanks to a mega job by the mechanics
On Saturday, whilst leading the rally, Jari-Matti Latvala/Miikka Anttila unfortunately hit a rock on stage 14. The car rolled several times, leaving their hopes of winning the race in tatters. The Volkswagen mechanics were presented with an enormous to-do list: a completely new tailgate, front and rear shock absorbers, bonnet, front windscreen, both mirrors, left and right fenders, all the antennas, and a new underride guard – on the outside. Seats, seat rails, harnesses, new HANS systems and helmets, front wishbone, front track rod, a complete rear axle, new cardan shafts, water cooler and intercooler, replace all the top mounts and shock absorbers, replace all the wheel mounts, drive shafts and wheel arch liners – on the inside of the Polo R WRC. Thanks to the joint efforts of the Volkswagen team, who repaired the Polo R WRC within the maximum three hours allowed, the Finnish duo were able to re-join the race on Sunday and to pick up two points towards the Manufacturers' Championship.
Quotes after day four of the Rally Argentina
Jari-Matti Latvala, Volkswagen Polo R WRC #2
"No question: to retire whilst leading is bitterly disappointing. This is not what we had in mind for the Rally Argentina. We hit a rock on the 14th stage of the rally, which broke something on the car and ended up with us rolling. However, despite our disappointment, the priority today was to help the team. My mechanics put in a remarkable effort to get the Polo R WRC back in the rally, and I wanted to reward them for that with some Manufacturer points today. A track rod broke on the Power Stage, but we still made it to the finish and picked up two points."
Jost Capito, Volkswagen Motorsport Director
"Jari-Matti Latvala and Miikka Anttila were unlucky to hit a rock whilst leading yesterday. The impact broke something on the car and resulted in it rolling. Thanks to the impressive efforts of our mechanics, they were able to re-join the race today and score points towards the Manufacturers' World Championship."
Category: